As the scorching summer draws near, the wedding season starts, urging you to rejuvenate your ethnic wardrobe. Delve into the enchanting world of summer wedding saree – a beautiful combination of history, culture, customs, and exquisite hand weaving and handicrafts in India.
From stylish heritage palaces to resorts and serene beaches to mesmerizing backwaters, Summer Wedding Saree have charmed their way into becoming the best wedding dress.
This season's summer wedding collections unveil a vast array of sarees adorned with fresh pastel hues and intricate details, effortlessly capturing the essence of ease and elegance in a single breath.
Picture yourself swaying gracefully in a dreamy floral splendor, draped in shades, perhaps paired with a casually pleated drape and a cropped shirt, perfect for the mehndi lunch.
Alternatively, envision yourself in a stunning six-yard saree, boasting pastel shades, a belted drape, and a sleek blouse, igniting your inner diva for the romantic reception night. The beauty of the saree lies in its versatility, accommodating your every desire!
Now, let's explore five must-have sarees that will leave a fashion statement during this wedding season. You can also read our blog on how couples can prioritize their relationship in modern times.
Five Sarees For Summer Wedding
Celebrate the Classic Cool with Kanchi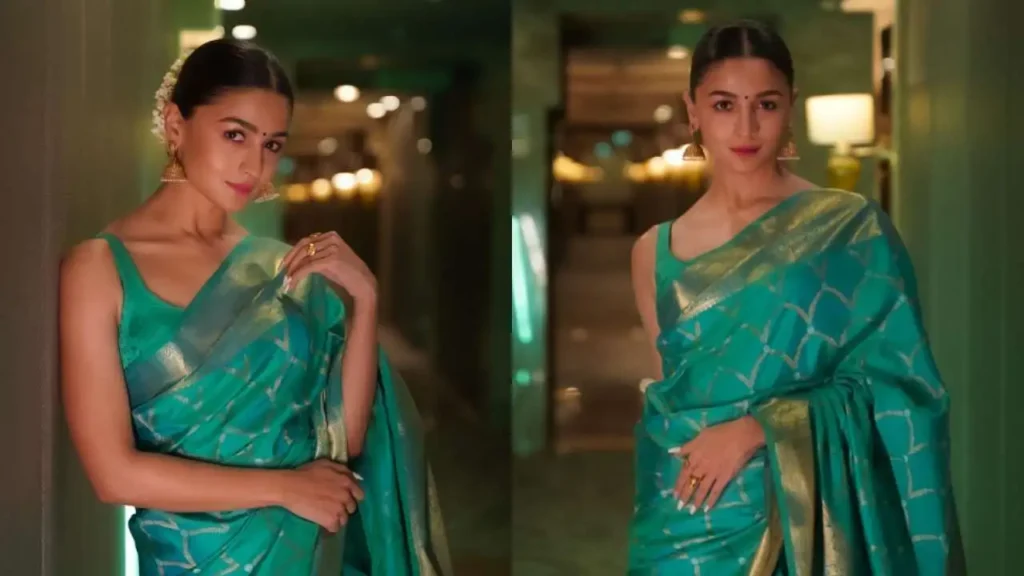 Intrigue everyone with a touch of South, just like Alia Bhatt did, draping a magnificent ocean blue Kanjeevaram saree. This eternal favorite is adored not only by brides but also by the entire wedding bridesmaids.
Embrace the lighter variations, such as Organza Kanchi and Tissue Kanchi, which challenge the age-old notion of 'heavy' Kanjeevarams, offering shades that perfectly match this personalized matchmaking season. For those seeking a unique design, explore Banarasi designs on Kanchi sarees, merging the best of both worlds in one stunning piece.
Revel in the Refinement of an Organza Banarasi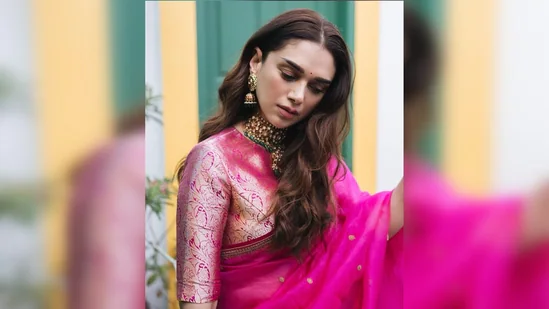 Channel your inner diva like Aditi Rao Hydari did in a beautiful fuchsia organza saree. The classic organza saree exudes sophistication, adorned with delicate hand-painted and hand-printed designs, tastefully embellished with sequins in soothing pastels, a perfect remedy for balmy days.
Opt for an organza Banarasi to achieve a harmonious blend of garnished opulence and ethereal grace.
Fascinate in the Finesse of a Tissue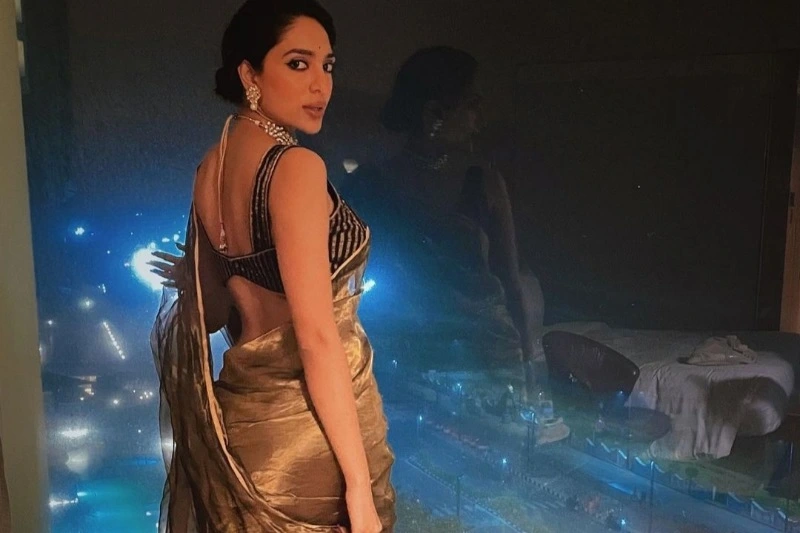 Shine like a star in a bright and bold golden tissue saree, just like Sobhita Dhulipala did. Tissue sarees are the mirror of sheer elegance and smoothness! Choose a stunning tissue georgette in hues that display of the early morning sky, adorned with glimmering gold butis.
It is good for a captivating addition to your summer wedding wardrobe. Alternatively, indulge in the style of a Banarasi silk tissue saree, expressing sunset hues, showcasing a floral jaal and an elaborate pallu, making a striking splash at any wedding ceremony.
Luxuriate in the Lightness of Crepe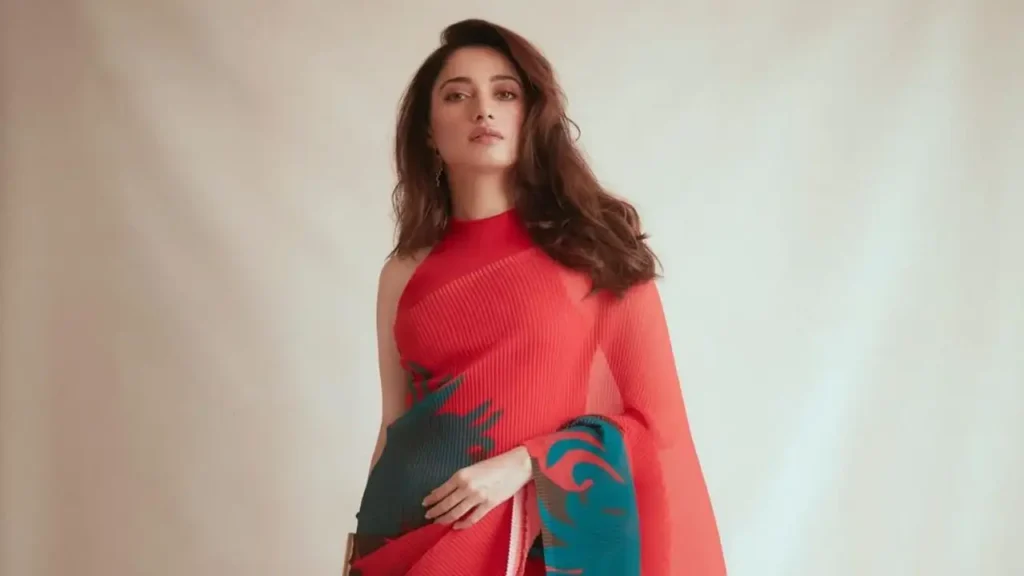 Envelop yourself in the airy comfort of a red crepe saree, just like Tamannaah Bhatia did.
Crepe silks remain an everlasting summertime favorite, owing to their feather-light fabric and effortless drapability. Select a crepe saree featuring an all-over zari weave effect this wedding season. It also has kanji-inspired designs, exuding an aura of class and comfort.
Enchant in the Eternal Bengal Silk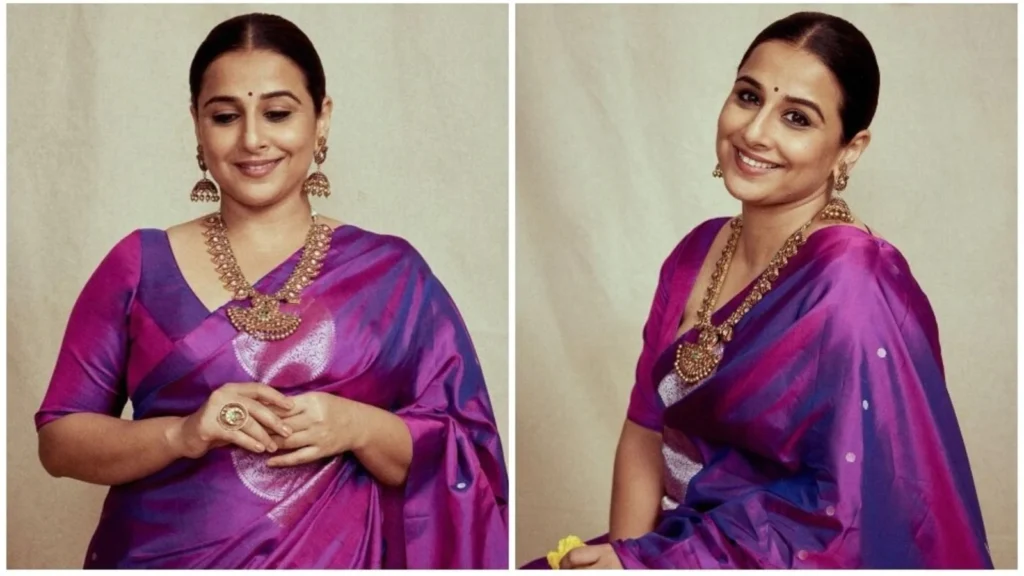 Adorn yourself in the stunning Bengali silk saree, cherished and worn by the graceful Vidya Balan. Bengal Silks, also known as Murshidabad silks, have stood the test of time as best classics. Opt for beautifully hand-painted sarees adorned with motifs inspired by the season's surroundings.
It is detailed by intricate Kantha embroidery in warm, vivid hues, elevating your fashion quotient to new heights. Dive into the joys of a summer celebration, dance with ease and without breaking a sweat. Also make a chic style statement, all while wrapped in the timeless elegance of a saree!
Conclusion:
As the Summer Wedding Saree season starts, embrace the magic and style of sarees. This is to revamp your wardrobe, just like the Bollywood stars do. Let the rich tradition and handcrafted artistry of these five must-have sarees reflect your unique style.
This will make your presence unforgettable at any wedding celebration. Each drape captures the essence of the delicate self, showcasing the artistry of our culture and the elegance of our heritage. So, step into the summer spotlight with grace, glamour, and the resplendent beauty of a saree! You can also read our blog on strengthening marriage with travel.
FAQ
How can I revamp my summer wedding saree wardrobe to match the latest trends?

Revamping your summer wedding saree wardrobe is easy! Explore timeless saree options with fresh pastel tones and intricate accents. Choose from the classic cool of Kanchi, the refinement of an organza Banarasi, the finesse of a tissue, the lightness of crepe, or the eternal charm of Bengal silk to stay on-trend.

Are Kanjeevaram sarees suitable for summer weddings, or are they too heavy?

Absolutely! Kanjeevaram sarees are now available in lighter variations, such as Organza Kanchi and Tissue Kanchi, which are perfect for summer celebrations. These sarees combine the charm of Kanjeevaram with the ease of wearing in warmer weather.

How can I achieve an elegant look with an organza Banarasi saree for a summer wedding?

To achieve an elegant look with an organza Banarasi, opt for beautiful hand-painted and hand-printed sarees adorned with sequins in pastel shades. These sarees are not only refined but also breathable, making them an ideal choice for summer weddings.

Can you suggest a saree style that offers both comfort and sophistication for a summer wedding?

Certainly! Consider the lightness of crepe silks. They are airy and effortless to drape, offering both comfort and sophistication. Look for crepe sarees with all-over zari weave effect and kanji-inspired designs to personify class and comfort.

How can I embrace the allure of Bengal silk sarees and make a chic style statement at a summer wedding?

Embracing the allure of Bengal silk sarees is simple. Choose beautifully hand-painted sarees with motifs inspired by the season's surroundings, highlighted by intricate Kantha embroidery in warm, vivid hues. These sarees effortlessly create a chic style statement for any summer celebration.