Delving into the realm of bridal makeup can be an intricate journey, surpassing one's wildest imagination. The quest for the perfect Makeup products for brides tailored to your unique skin tone and type can be pretty perplexing.
Brace yourself, for we have curated an exquisite collection of the most recommended makeup essentials for your face. Allow us to unlock the secrets of the top 10 must-have Makeup products for Brides and bridesmaids, brimming with variations, to elevate your bridal and bridesmaid's beauty.
List of Top 10 Makeup Products for Brides and bridesmaid's
1. Primers: Laying the Foundation for Flawlessness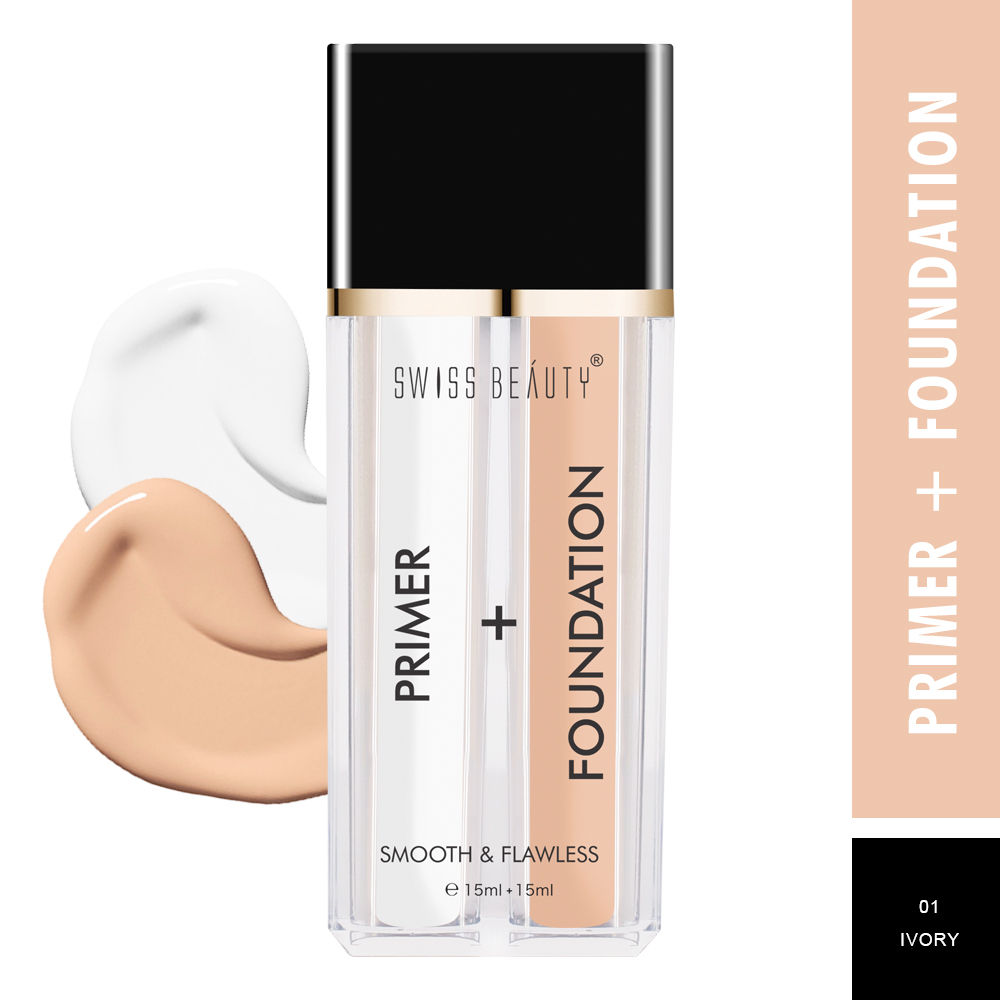 Primers are the undisputed cornerstone of any makeup collection! These magical elixirs create a harmonious marriage between your skincare routine and your makeup application. They bestow a fresh, enduring allure upon your visage while acting as a canvas for your foundation. Witness the unveiling of our handpicked primer trio, each poised to vanquish oily reigns and exude a hydrating aura:
L'Oreal Paris Base Magique Transforming Smoothing Primer: A true master of absorbing excess facial oil, enabling your foundation to withstand the test of time.
Mac Prep+Prime Fix+: Adored and revered by the discerning connoisseurs of WeddingWire India, this beloved gem nourishes, sets, and hydrates your precious countenance.
ColorBar Perfect Match Primer: A complexion-transforming marvel enriched with the essence of Vitamin E, combating fine lines and redness across all skin types.
2. Concealers: Vanishing Imperfections, Unveiling Perfection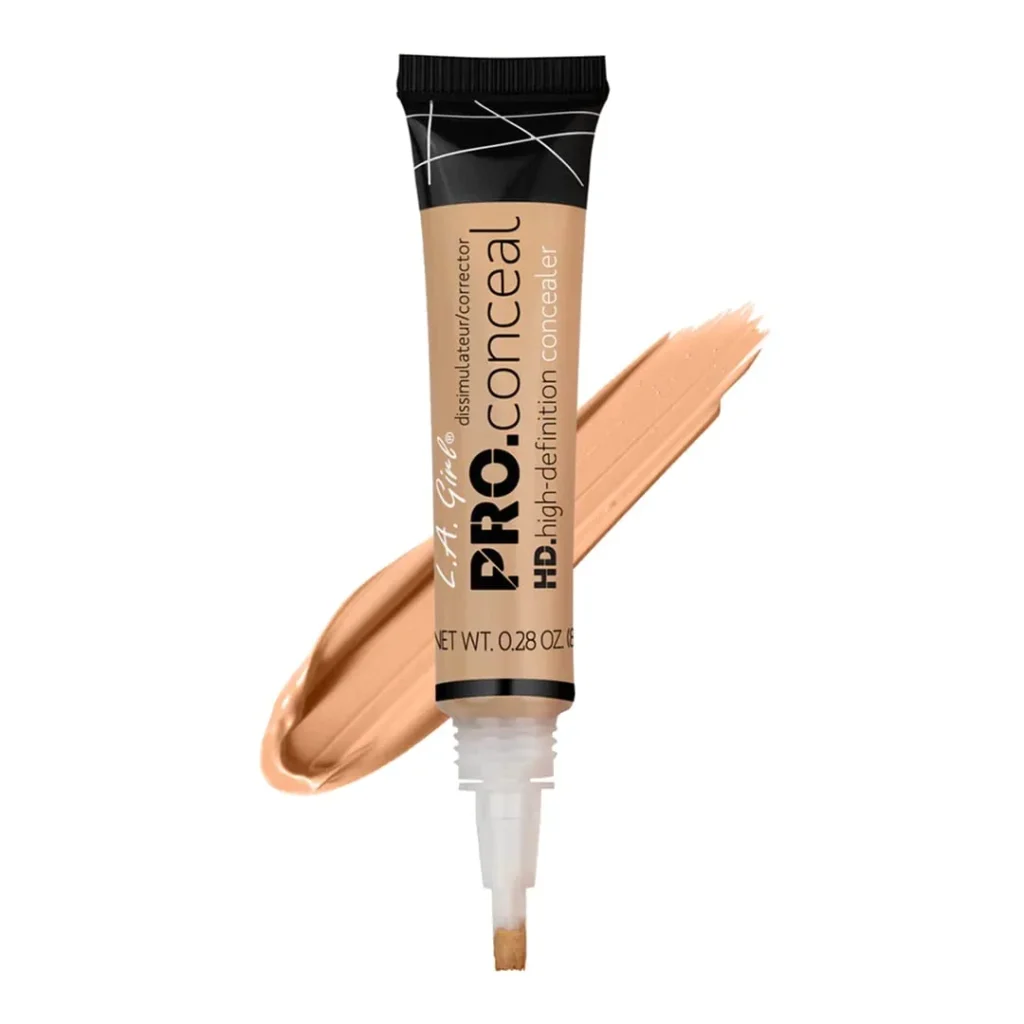 Concealers, the knights in shining armor, have emerged to vanquish the archenemies of flawless skin—pigmentation, dark spots, redness, and fine lines.
Behold, our meticulously curated array of concealers, worthy of their exalted place in your bridal makeup kit. Prepare to immerse yourself in a world of concealment, where blemishes fade into oblivion, and radiance reigns supreme:
Maybelline New York Fit me Concealer: The revered Fit Me range continues to reign supreme, offering a pantheon of nine resplendent shades. Bid adieu to dark circles and dark spots with this exceptional concealer.
Bobbi Brown Instant Full Cover Concealer: A treasure trove of pigmented wonders, capable of illuminating your under eyes and disguising those sleepless nights spent planning your dream wedding.
L.A Girl Pro Conceal HD: Prepare to be enthralled by the radiant brilliance of this multifaceted gem. Its crease-resistant formula, available in an astonishing 37 shades, addresses every conceivable concern. The Green Corrector neutralizes redness for dusky skin, while the Peach Corrector beseeches dark spots to fade into the abyss.
3. Foundations: Unleashing the Power of Perfection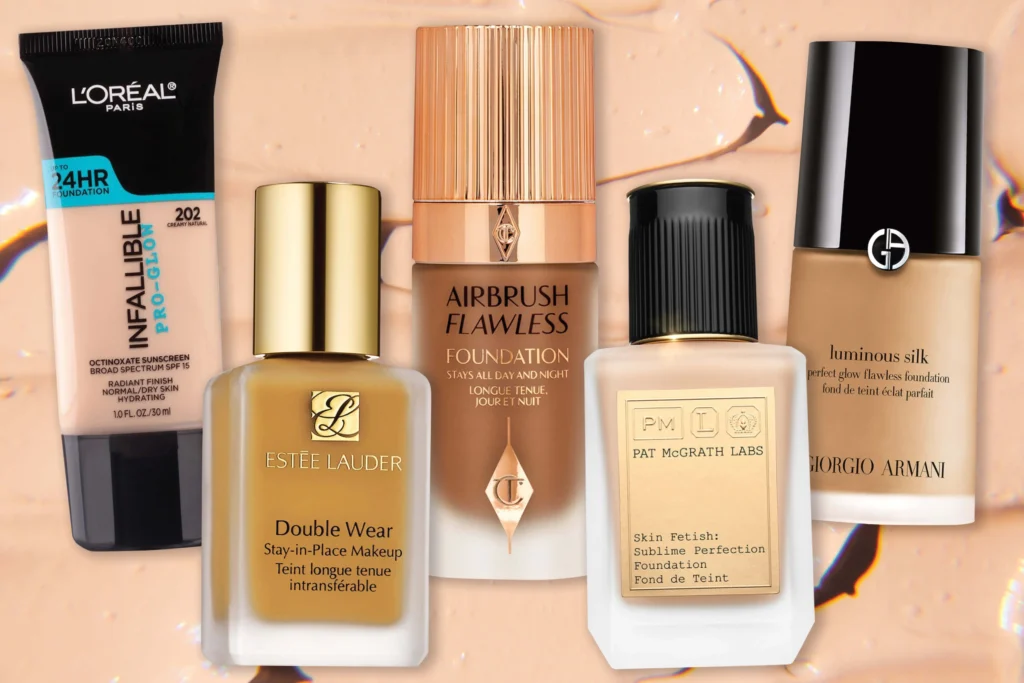 Beware, for the transformative prowess of foundations knows no bounds! An impeccable foundation choice will elevate your bridal makeup game to celestial heights, while a misstep can turn you into a hapless party zombie.
Embrace the fail-safe essentials, poised to adorn your bridal makeup kit with an unwavering charm:
M.A.C Studio Fix Fluid SPF 15: A true juggernaut in oil control, reigning supreme for an astounding 4-5 hours. Unleash the power of this foundation, crowned with the regal touch of SPF 15 protection.
Maybelline New York Fit Me Matte+Poreless Liquid Foundation: An oasis of shades catering to every skin tone, boasting a mesmerizing matte finish. The Maybelline Fit Me range stands triumphant as our perennial favorite.
Lakme 9-5 Primer + Matte Perfect Cover Foundation: Delve into a spectrum of 16 shades, crafted exclusively for Indian skin tones. This wondrous Primer+Foundation hybrid will become your trusted ally, always at your beck and call.
4. Face Compacts: Sealing the Perfection, Moment by Moment
Embark upon a transformative journey, as we unveil the face compacts that perpetuate the allure of your wedding celebration looks.
With our carefully selected recommendations, your bridal makeup remains a beacon of excellence throughout every captivating moment:
Maybelline New York Fit Me Compact: A 12-hour oil control marvel, an indispensable companion for those endless wedding events, ensuring all eyes remain fixated on your resplendent presence.
Lakme Sun Expert Ultra Matte SPF 40: Envision a day wedding during the winter season, with a multitude of celebrations filling your agenda. Fear not, for the Lakme Sun Expert compact powder emerges as the quintessential solution to grace your bridal makeup kit.
Maybelline New York Fit Me Matte + Poreless Powder: As this remarkable powder caresses your skin, it harmonizes flawlessly with your unique tone and texture, effortlessly absorbing residual oils. Reveal the radiant, velvety canvas of your dreams.
5. Contouring: Sculpting the Path to Radiant Glamour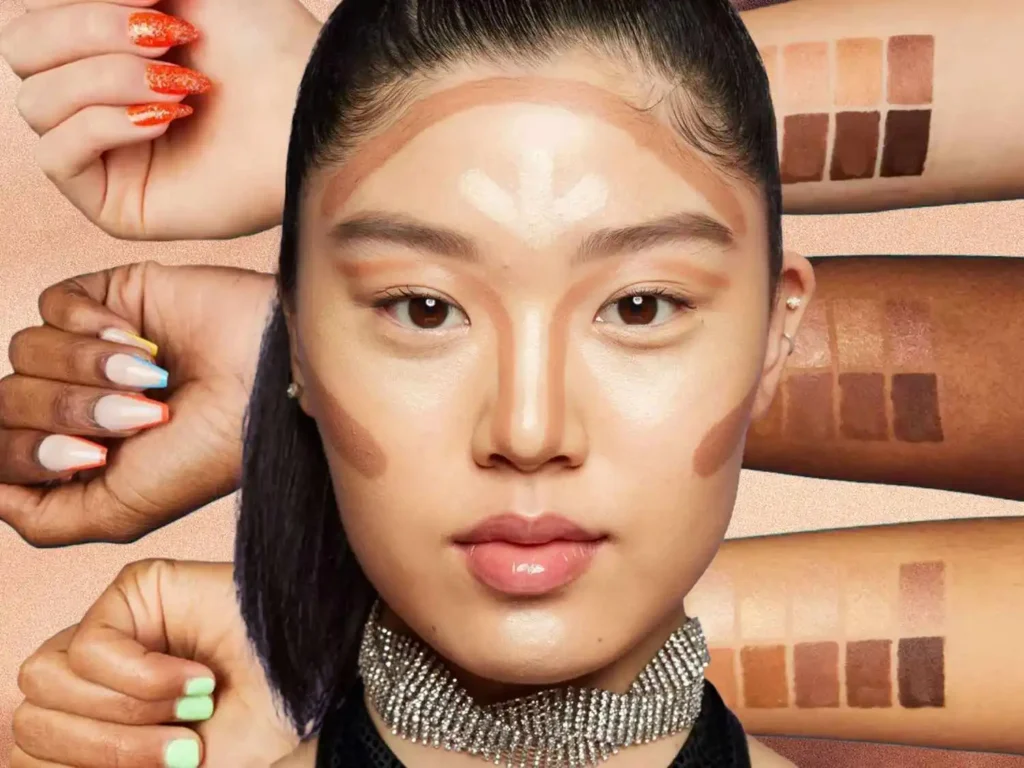 Allow us to unveil the mesmerizing world of contouring, where facial features are elevated to divine proportions. Be prepared to embrace the chiseled allure of perfectly sculpted cheekbones, along with a nose that defies convention.
To embark upon this transformative journey, we present our curated selection of contouring masterpieces:
Benefit Cosmetics Hoola Matte Bronzer Mini: An award-winning bronzer renowned for its unrivaled natural-looking tan effect. A splendid addition to your bridal makeup kit, especially if you plan to don a golden or red lehenga.
Nykaa SKINgenius Conceal & Correct Palette: Unlock the gateway to creamy, creaseless perfection. With its six shades, this Nykaa palette conceals, corrects, sculpts, and brightens your divine canvas, ensuring an ethereal glow.
KAY Beauty Contour Stick: Watch in awe as your cheekbones emerge in breathtaking grandeur. This exceptional contour stick is the secret weapon, empowering you to dazzle the world in a white lehenga or a structured gown, embodying the true diva within.
6. Blush:
Elevate your diva quotient by prepping those cheekbones with the perfect shades of pink or red. The bride's makeup kit should include a blush that adds a spark of a newlywed to your look. Nothing can freshen up your appearance quite like a perfect blush with the right tint of bright shades.
As you apply the blush, remember the iconic duck-face pout and locate your cheekbones (suck in your cheeks). To balance the flush in your entire face, dab a little to your temples.
Our Recommendation:
Maybelline New York Fit Me Blush – The Fit Me collection has a plethora of favorites, and all of them deserve the brouhaha they receive. This lightweight blush powder blends beautifully with your skin tone and enhances your natural glow.
Nykaa Get Cheeky Blush Duo Palette – Our absolute favorite long-wearing formula offers two shades in one palette. Add a tinge of naughty or nice to your wedding bridal makeup with dominant colors for blending and softening edges.
Benefit Cosmetics Galifornia Blush – We adore Benefit's GALifornia golden pink blush that adds a shimmering gold sun-kissed glow to your bridal makeup. This must-have bridal makeup kit essential comes with a signature scent featuring notes of pink grapefruit and vanilla.
7. Highlighter :
No bridal makeup look is complete without a highlighter. Achieve a luminous glow with WWI's favorite highlight recommendations.
These products will help you curate the best bridal makeup kit for your upcoming wedding celebrations. Compliment your bridal attire and let your skin shimmer and shine with a highlighter.
Highlighter pigments attract light, resulting in a brighter, lit-from-within look for your features.
Apply it over your foundation and before using concealer to enhance naturally lit areas such as above your eyebrows, brow bone, cheekbones, and the bow of the lip.
Our Recommendation:
M.A.C Strobe Cream – The strobe cream is an absolute favorite of the WWI editorial desk. We replace our daily moisturizers with the strobe cream or mix it with our foundation for a perfect radiant finish. The Pinklite shade is a must-have for Indian women with fair skin.
ColorBar Perfect Selfie Highlighter – Achieve an intense glass-like glow with the ColorBar Perfect Selfie Highlighter. Highlight or strobe your way to a stunning bridal look.
Maybelline New York Face Studio Master Chrome Metallic Highlighter – Add the Rose gold highlighter to your bridal makeup kit if you have a lighter skin tone. The Molten gold highlighter is perfect for those with a duskier skin shade.
M.A.C Mineralize Skin Finish – Accentuate your natural glow with M.A.C's mineralize Skin finish highlighter. The smooth frost finish adds a gleaming touch to your over-the-top bridal look.
8. Makeup Setting Spray:
While strolling around your wedding venue, greeting guests, and having a gala time, you need to ensure that your bridal makeup stays intact. This is where makeup setting sprays come to the rescue. Lock in your look with a fresh setting spray that will ensure your makeup stays put throughout the day.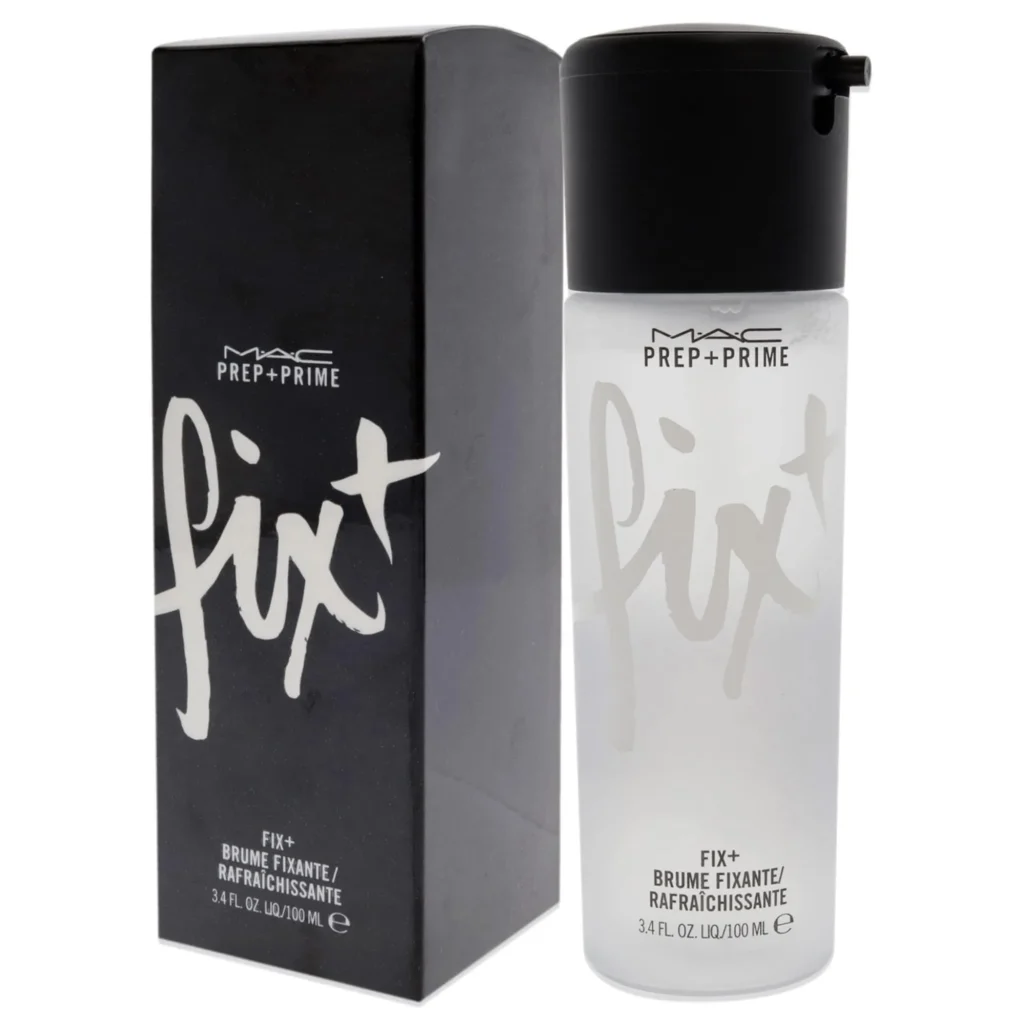 Our Recommendation:
M.A.C Prep + Prime – The favorite primer is back.
9. Lip Shades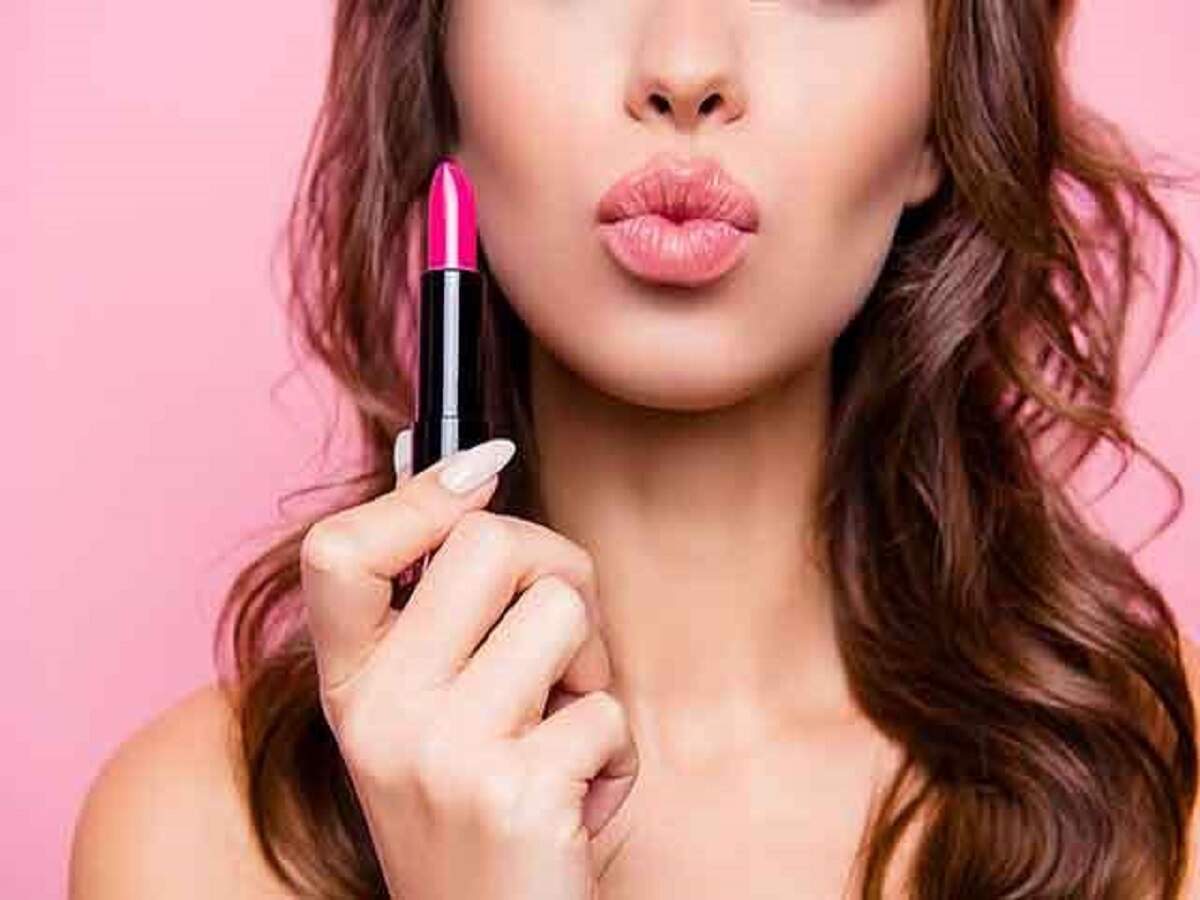 In our makeup kits, lipsticks hold a special place. They have the power to light up our faces like nothing else. We are always eager to experiment with new shades, from bright and dark hues to subtle nude tones.
After extensive research and testing, we have identified the top hydrating and long-lasting lip shades that should be a part of your bridal makeup kit and could be a good option for Bachelor Party Ideas.
Here are our recommendations for lipsticks:
Huda Beauty Power Bullet Matte Lipstick: This incredible range from Huda Beauty takes color intensity to the next level. These lipsticks offer a plump, contoured look and provide full coverage. With 24 iconic shades to choose from, you can find the perfect match for your floral saree or lehenga design.
Maybelline New York Color Sensational Creamy Matte Lipstick: We absolutely adore all 33 creamy matte shades offered by Maybelline. These lipsticks are not only highly pigmented but also infused with moisture, ensuring long-lasting wear.
M.A.C Retro Matte Lipstick: Let's start by checking out the flat-out fabulous shades in this range. With six bold and vivid options, these lipsticks will leave you breathless and beautifully complement your neon lehenga designs and dark pink outfits for the wedding celebrations.
Sugar Matte as Hell Crayon Lipstick: The Sugar crayons are simply "everlasting." If you desire excellent coverage that lasts all day long, these lipsticks are the ultimate choice.
Now, let's explore liquid lipsticks:
Maybelline New York Super Stay Matte Ink Liquid Lipstick: Prepare to be amazed, as this lipstick will last up to a staggering 24 hours! The name "Super Stay" truly lives up to its promise. The shades available are irresistible and too bright to resist.
Huda Beauty Liquid Matte Lipstick: Look no further for a lightweight formula that enhances your wedding makeup with bright or nude matte shades. With 21 transfer-proof shades, you can slay your wedding makeup effortlessly.
SUGAR Smudge Me Not Liquid Lipstick: With a whopping 52 shades to choose from, this range is a one-coat wonder. Whether you're wearing sequin lehengas or ethnic bridal sarees, there's a shade for every personality and mood.
10. Lip Liner
To line and contour your lips flawlessly, we highly recommend the following lip liners:
KAY Beauty Matte Action Lip Liner: This lip pencil is a must-have. It offers a long-lasting matte finish that beautifully shapes and defines your lips.
M.A.C Lip Pencil: Whether you're shaping, lining, or filling in your lips, the M.A.C lip pencils are your go-to. The rich creamy formula keeps your lips moisturized and velvety smooth.
Conclusion
With an extensive array of makeup products available, the quest for the top 10 choices to adorn the countenance of both brides and bridesmaids reaches new heights.
By seamlessly blending timeless elegance with modern sensibilities, these coveted cosmetic treasures offer a symphony of hues, textures, and applications that elevate the bridal beauty ritual to unparalleled levels.
From radiant foundations that create a flawless canvas to enchanting eyeshadow palettes that ignite a kaleidoscope of emotions, the top Makeup products for brides and bridesmaids are a testament to the transformative power of artistry. Each product possesses an intrinsic allure, ready to empower and accentuate the innate beauty of every bride and bridesmaid, ensuring that their radiance shines brightly on the most momentous day of their lives.
FAQ
What are the essential makeup products every bride and bridesmaid should consider for their special day?

The essential makeup products that every bride and bridesmaid should contemplate encompass a versatile foundation, a mesmerizing eyeshadow palette, a volumizing mascara, a long-lasting lipstick or lip stain, and a luminous highlighter.

How can I select the perfect foundation that matches my skin tone for the wedding day?

To achieve a harmonious blend between your natural complexion and the foundation, it is imperative to conduct a comprehensive skin tone analysis. Consulting with a professional makeup artist or utilizing online shade-matching tools can aid in identifying the ideal foundation shade for your individual needs.

Which eyeshadow palettes offer a diverse range of shades to create captivating bridal looks?

Several eyeshadow palettes boast a stunning array of hues, including the iconic Urban Decay Naked series, the Huda Beauty Obsessions palettes, and the Anastasia Beverly Hills Modern Renaissance palette, all of which provide an extensive spectrum of colors to craft enchanting bridal eye makeup.

Are there any recommendations for a mascara that adds volume and length to the lashes without smudging?

Indeed, several mascaras excel in delivering voluminous and elongated lashes while resisting smudging.

How can I ensure that my lipstick or lip stain lasts throughout the wedding ceremony and reception?

To prolong the longevity of your lip color, it is advisable to opt for long-wearing formulas, such as liquid lipsticks or lip stains. Additionally, applying a lip primer, outlining the lips with a lip liner, and setting the color with a translucent powder can further enhance the durability of your chosen lip product.