From the intricately designed lehengas adorned with ornate embellishments to the vibrant and colorful sarees, Indian bridal fashion boasts bold and captivating Wedding Dress Designers that have mesmerized the world.
At the heart of these garments lies maximalism, a concept that Indian designers wholeheartedly embrace.
While the traditional Indian bride traditionally dons the color red, symbolizing prosperity, fertility, and the influence of Mars, the planet associated with marriage in Hinduism, modern Indian bridal designers have reimagined and interpreted these traditions in their own unique ways.
You can also check out our blog on 10 questions for couples to have an edge in communication with their significant other.
The Kaleidoscope of Colors: Why Do Indian Brides Wear Red?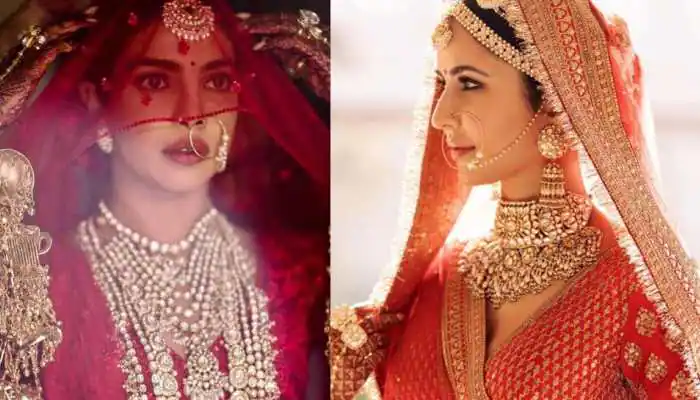 Despite the strong connection to maximalism, contemporary Indian bridal designers have paved the way for a diverse range of color choices. Brides now have the freedom to explore an array of shades, from vibrant pinks to refreshing minty greens.
Alongside these options, there are also designs that celebrate simplicity, boasting crisp lines and minimal embellishments. Whether you choose to embrace style or opt for more understated elegance, rest assured that there is an extraordinary design waiting to transform you into a vision of beauty on your special day.
A Glimpse into the Realm of Top Indian Bridal Designers
To acquaint you with the luminaries dominating the Indian bridal scene, we present a curated list of 11 exceptional Wedding Dress Designers that deserve your attention.
Among these distinguished names, we highlight the globally renowned visionaries and introduce a few emerging brands that are captivating the industry with their distinctive styles and match most photography trends.
01. The Reigning Icon: Sabyasachi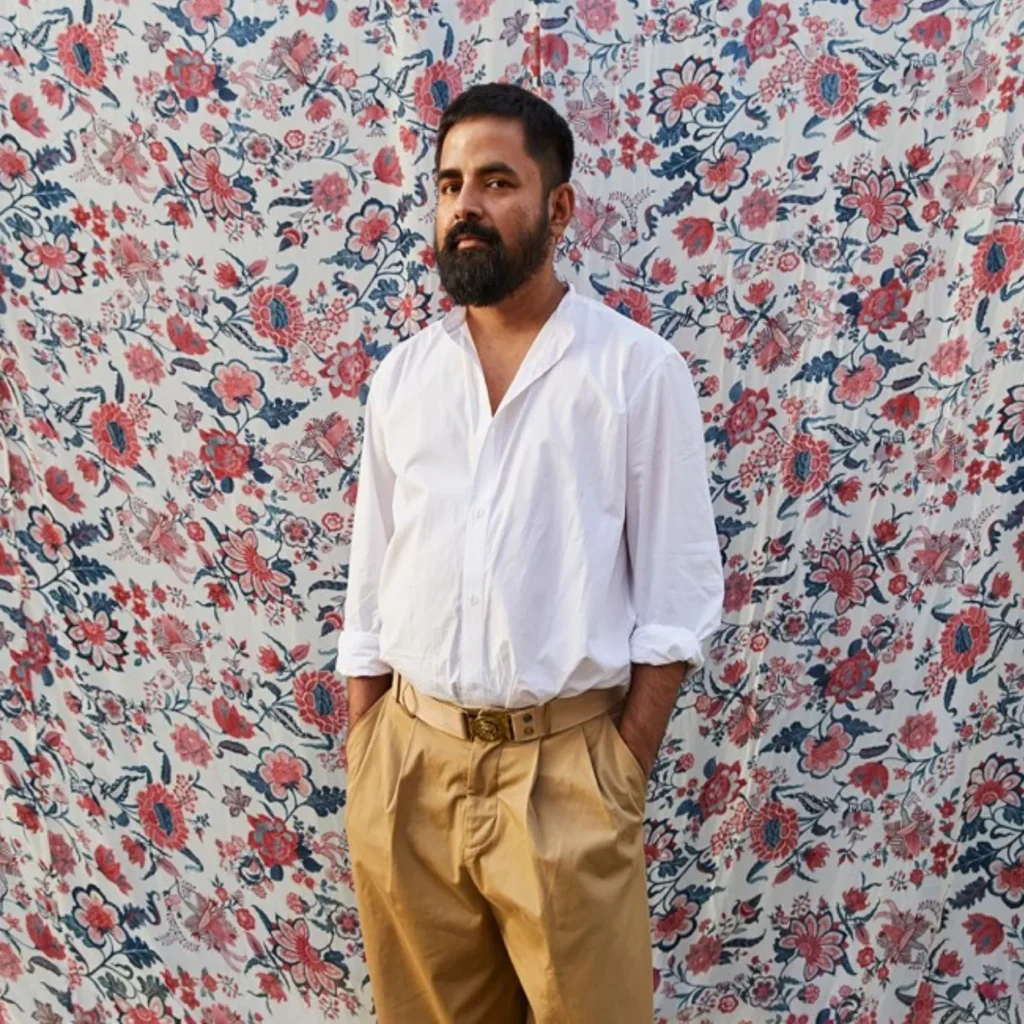 Enter the mesmerizing world of Sabyasachi Mukherjee, one of the most sought-after Indian bridal designers in the industry today.
Known as the favored designer of stars, Sabyasachi has created breathtaking bridal looks and exquisite jewelry for esteemed personalities like Katrina Kaif, Anushka Sharma, Deepika Padukone, and Priyanka Chopra, among others.
With timeless elegance as his signature, Sabyasachi caters to the modern Indian bride, offering a diverse range of designs that cater to various tastes, from minimalistic sophistication to opulent grandeur.
02. A Visionary Extraordinaire: Manish Malhotra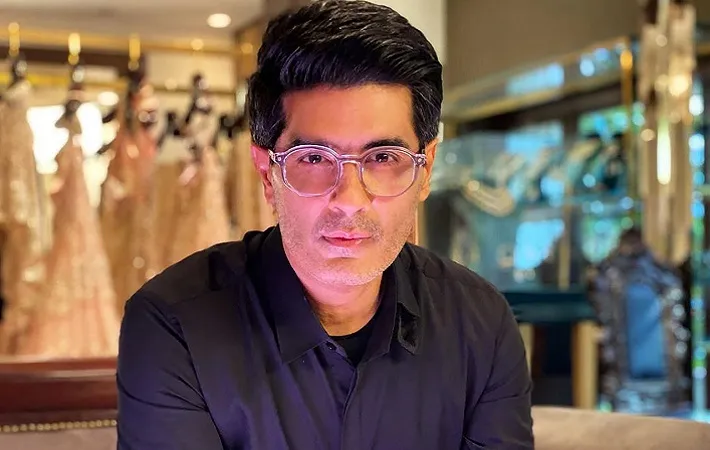 Manish Malhotra, a name that resonates with opulence and grandeur, has not only established himself as a prominent figure in the bridal world but has also made significant contributions as a costume designer for countless Bollywood films.
To showcase his magnificent bridal creations, the brand recently launched a dedicated Instagram account, @manishmalhotravows, providing a visual feast for those enchanted by his fantastical and show-stopping design aesthetic.
A Manish Malhotra bride exudes confidence and dares to stand out, while each ensemble narrates a unique emotional story.
03. The Epitome of Global Glamour: Naeem Khan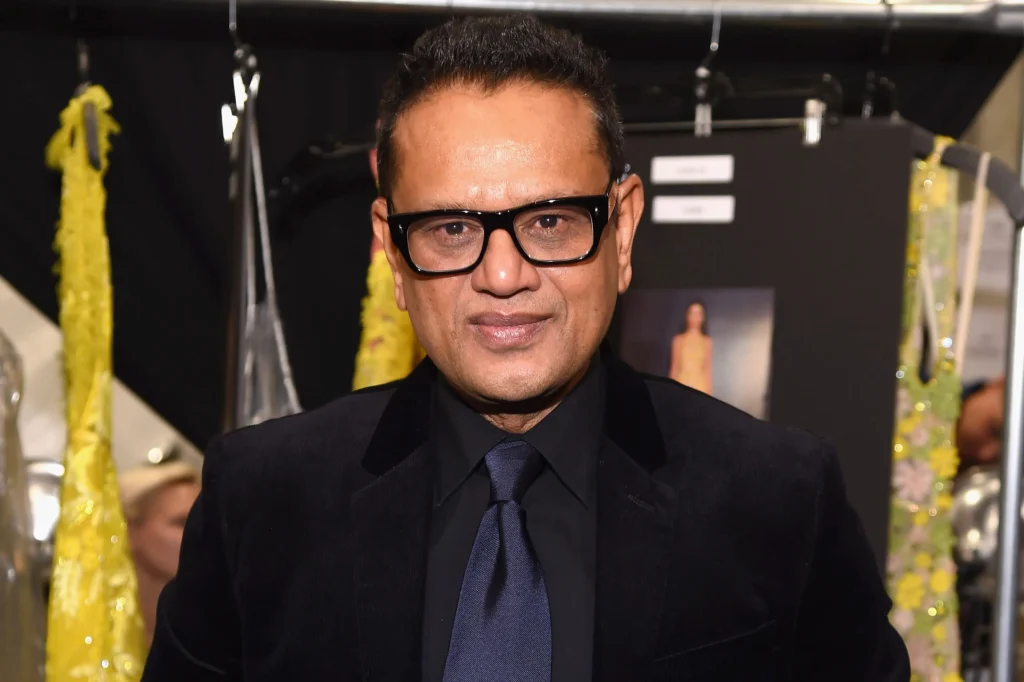 Meet Naeem Khan, the Indian-American fashion designer based in the vibrant city of New York. With a career that began as an apprentice to the renowned American designer Halston at the tender age of 20, Khan launched his own collection in 2003, followed by his exquisite bridal line in 2013.
His designs have graced the illustrious figures of Beyoncé, Jennifer Lopez, Taylor Swift, Rachel McAdams, First Lady Michelle Obama, Queen Noor of Jordan, and the Duchess of Cambridge, Kate Middleton, among many others. Khan's creations break boundaries and push the limits of bridal fashion, featuring unconventional gowns, jumpsuits, and mini-dresses that redefine the notion of elegance.
04. The Maestro of Bridal Couture: Tarun Tahiliani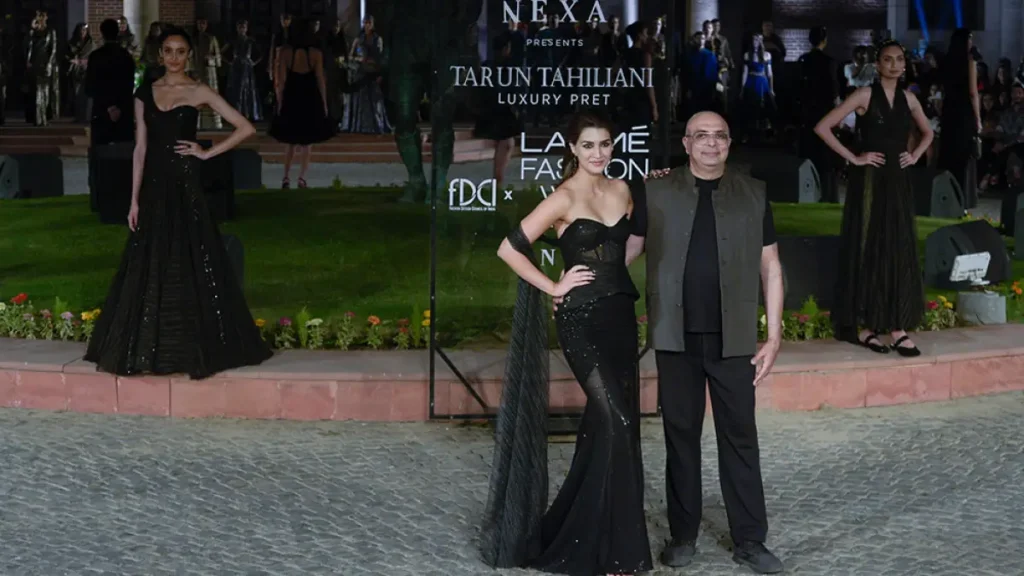 Enter the realm of Tarun Tahiliani, a luminary of Indian fashion with numerous accolades and a string of stores across India.
Tahiliani's journey began with the co-founding of Ensemble, a luxury multi-brand designer store, alongside his wife Sailaja Tahiliani. After establishing the store's popularity, he launched the Tarun Tahiliani Design Studio in Delhi and introduced his signature Tarun Tahiliani collection.
Recognized for his exquisite bridalwear pieces, Tahiliani is also a founding member of the official fashion week governing body, the Fashion Design Council of India. His recent collection, aptly named 'The Age of Innocence,' pays homage to the desires of the modern Indian bride, capturing the essence of lightness, joy, comfort, and self-expression.
05. The Artistry of Accessories: House of Vian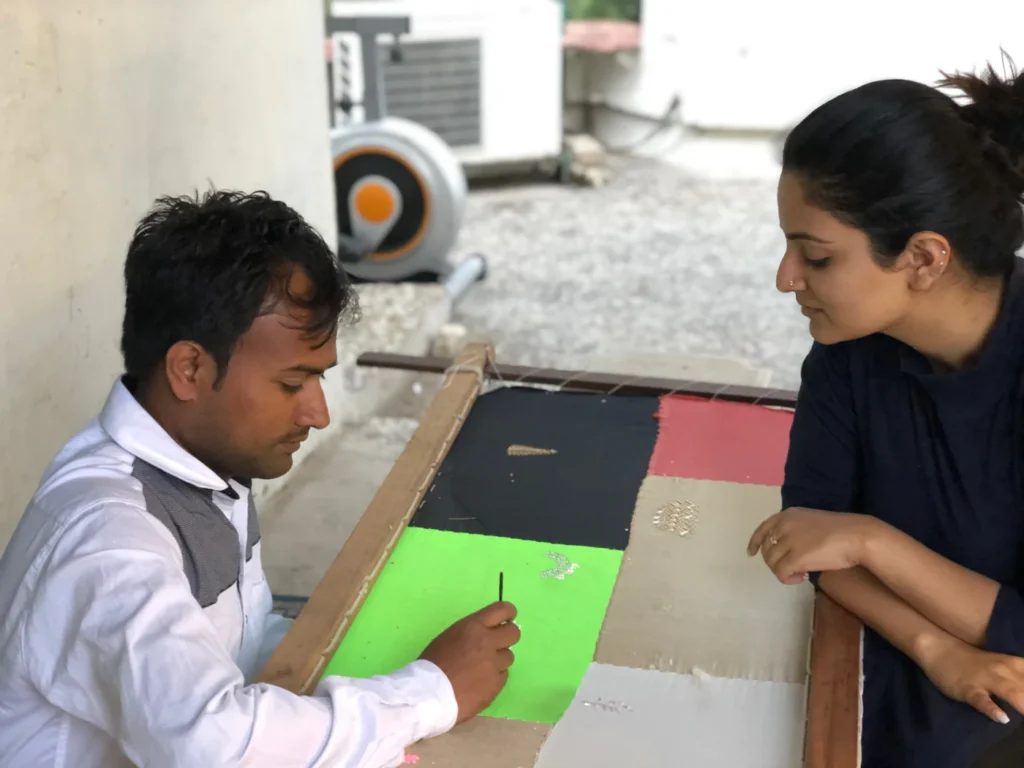 Delve into the enchanting world of House of Vian, an accessories brand that specializes in crafting pure leather Juttis, Mojaris, wedges, and handcrafted clutches. Drishti Mahajan, the brand's creative head and founder, graduated from the prestigious FIDM California.
House of Vian's creations feature bold colors and intricate beadwork, making them the perfect accessories for the vivacious and imaginative bride. With an extensive range of styles, every bride will find a piece that perfectly complements her individual style.
Not only do these designs add a touch of splendor to the wedding day look, but they also serve as thoughtful wedding favors and keepsakes that can be cherished long after the celebrations are over.
06. The Vanguard of Tradition: Ritu Kumar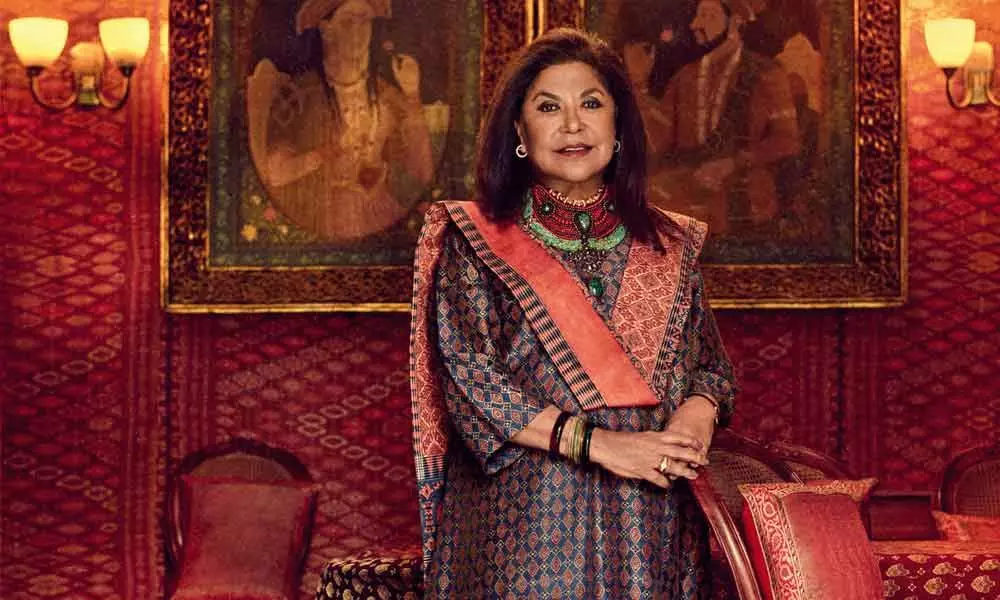 Ritu Kumar, synonymous with the harmonious blend of contemporary and traditional Indian craftsmanship, stands tall as one of India's leading designers.
Since its humble beginnings in 1969, the Ritu Kumar brand has expanded to 93 stores across India. In 2002, Ritu Kumar launched a sub-brand, LABEL – Ritu Kumar. Her designs have graced the elegant forms of Indian stars like Aishwarya Rai, Priyanka Chopra, Lara Dutta, and Dia Mirza, as well as international celebrities such as Princess Diana, Mischa Barton, and Anoushka Shankar.
Ritu Kumar's designs embody a distinctive use of colors, high-quality fabrics, intricate embroideries, and a gloriously rich Indian aesthetic. The Ritu Kumar bride radiates boldness and modernity, fearlessly pushing the boundaries of fashion.
07. The Crusader of Sustainability: Anita Dongre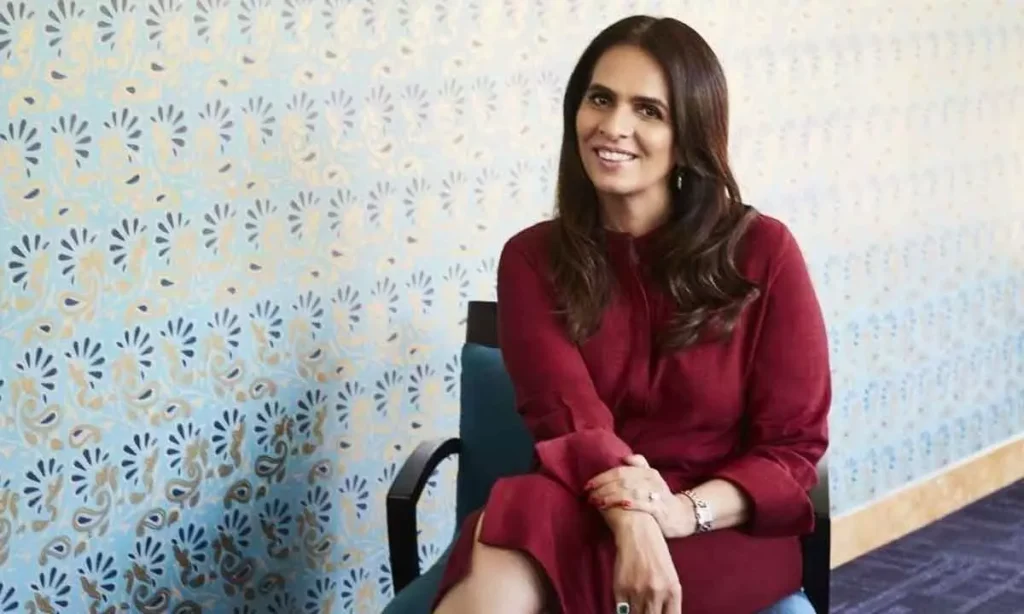 Antia Dongre is a name that epitomizes not just Exquisite Wedding Dress Designer but also philanthropy, environmentalism, and local activism.
As the founder of The Anita Dongre Foundation, Dongre focuses on empowering rural women by providing them with jobs and professional training in garment making. Committed to environmental sustainability,
Dongre creates her dresses without the use of fur or leather. Her designs are meticulously crafted to enhance an individual's confidence and sense of self. Each creation seeks to leave an indelible impression on the world, transcending the limitations of people, places, and occasions.
08. The Essence of Customization: Seema Gujral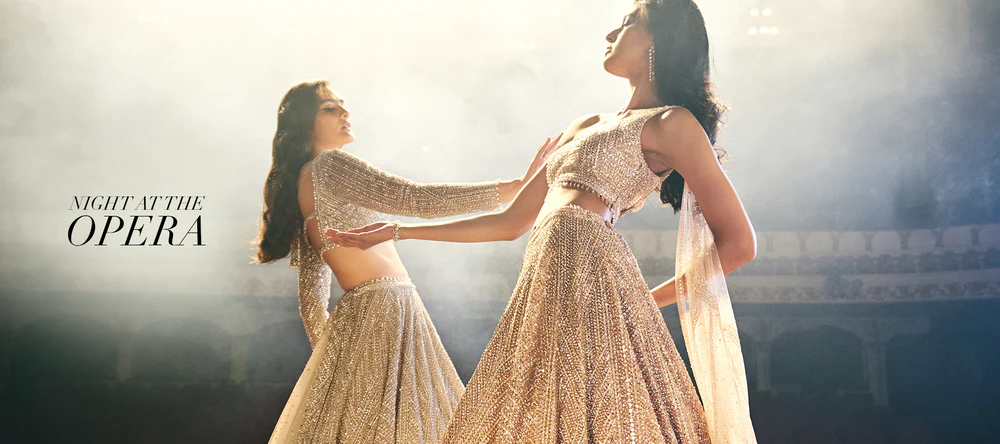 Enter the world of Seema Gujral, a brand that emerged in 1994 without any prior experience in the fashion industry. In 2010, Gujral opened her flagship store in Noida, which serves as the brand's production facility.
Seema Gujral's designs are showcased in various Indian luxury retail platforms, including Ogaan, Carma, Aza, Pernia, and Ensemble, to name a few. With a focus on handcrafted designs customized to the taste and requirements of each bride-to-be, Gujral offers a truly one-of-a-kind experience.
Her creations blend traditional elements with a touch of modernity, catering to brides who seek timeless elegance with a contemporary twist.
09. The Fusion of Cultures: Esha Koul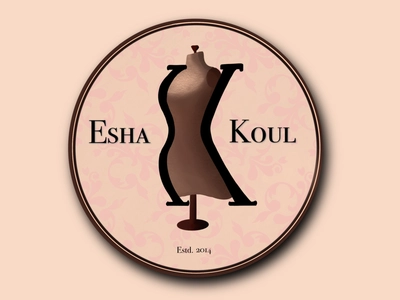 Introducing Esha Koul, an emerging designer based in New Delhi who has quickly gained recognition for her distinct style. Having completed four years of study at the Pearl Academy of Fashion New Delhi, Koul launched her eponymous label.
Her designs seamlessly combine traditional Indian aesthetics with influences from Parisian and Grecian cultures. Esha Koul's creations celebrate the multicultural and multifaceted lifestyles of women, encapsulating elegance, luxury, timelessness, emotion, care, enchantment, angelic grace, allure, sinfulness, and enlightenment.
With contemporary fabrics and modern accents, Koul's designs captivate the senses and redefine bridal fashion.
10. The Renowned Face: Anamika Khanna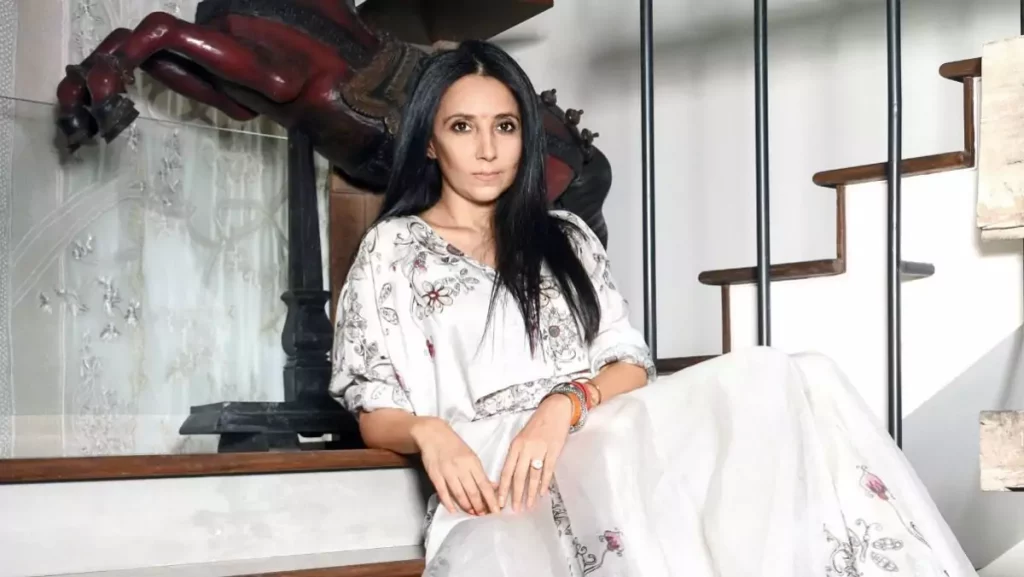 Anamika Khanna is a renowned wedding Dress designer celebrated for her innovative and eclectic designs.
With a fusion of traditional Indian craftsmanship and contemporary silhouettes, Khanna's creations have graced the runways of prestigious fashion events around the world. Known for her meticulous attention to detail and intricate embroidery work, Anamika Khanna's designs embody a sense of grandeur and individuality.
Her collections offer a mix of vibrant colors, unconventional drapes, and bold patterns, making her a favorite among modern brides who desire a unique and statement-making bridal ensemble.
11. The Bridal Duo: Abu Jani and Sandeep Khosla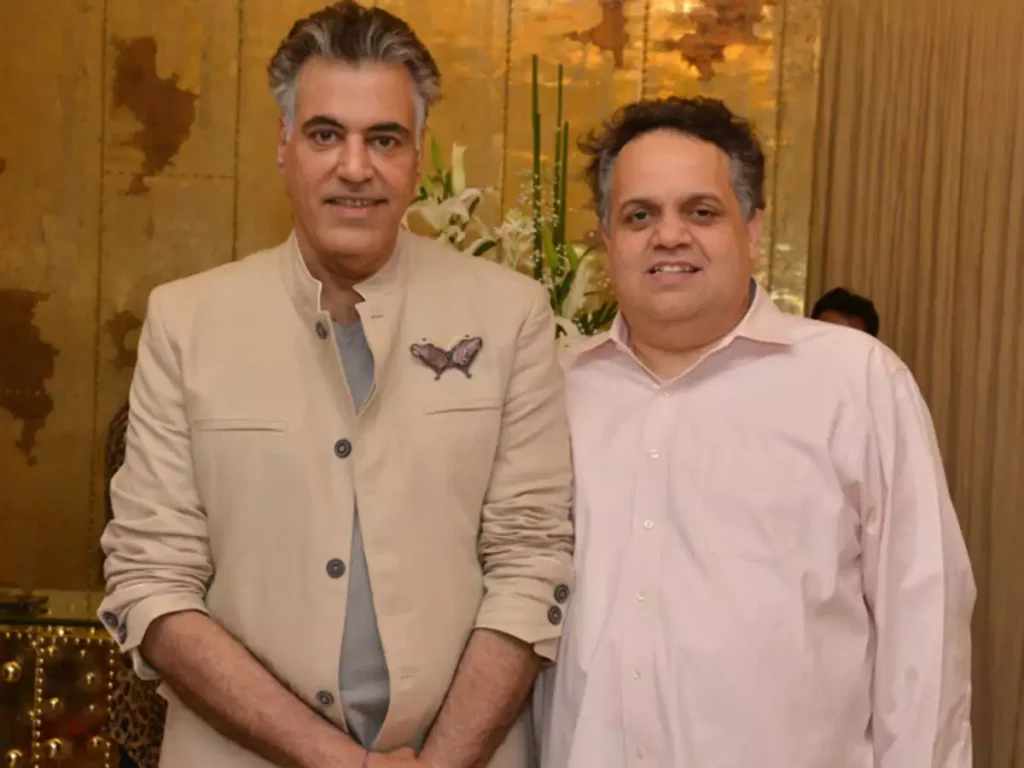 Abu Jani and Sandeep Khosla are a dynamic duo in the Indian fashion industry. Their label is synonymous with luxury, opulence, and exquisite craftsmanship. With a career spanning several decades, they have worked for Bollywood celebrities, royal families, and high-profile clients as Wedding Dress Designers around the world.
Abu Jani and Sandeep Khosla are known for their signature mirror work, intricate embroidery, and attention to detail. Their bridal creations are a harmonious blend of traditional Indian aesthetics and contemporary design sensibilities, resulting in stunning ensembles that exude timeless elegance.
Including these two designers will provide a diverse range of styles and aesthetics to the list, catering to the varied preferences and tastes of brides-to-be.
Conclusion
As you traverse the realm of Wedding, guided by the names we have presented, embrace the richness of tradition and the boundless creativity of these extraordinary Indian Wedding Dress Designers. Whether you find yourself drawn to the timeless elegance of Sabyasachi, the opulence of Manish Malhotra, the boundary-pushing designs of Naeem Khan, or any of the other remarkable designers we have showcased, let their creations elevate your bridal experience to new heights.
Embrace the burst of colors, the intricate details, and the sheer artistry that make Indian bridal fashion a spectacle to behold. Your wedding day is your canvas, and these designers are here to weave a tapestry of dreams that will forever be etched in your heart. With this we come to the end of this blog, make sure to check out our blog on matchmaking to help in finding your ideal match.
FAQ
How can I choose the right Indian bridal designer for my wedding?

When selecting an Indian bridal designer, consider factors such as their design aesthetic, portfolio, reputation, and client reviews. It's important to find a designer whose style resonates with your vision and who can bring your dream bridal ensemble to life.

Are Indian bridal designers open to customizing designs according to personal preferences?

Yes, many Indian bridal designers offer customization services to cater to individual preferences. They can work closely with you to understand your desired elements, whether it's specific embroidery, fabric choices, or unique design details, to create a personalized bridal outfit that reflects your style.

What is the approximate price range for Indian bridal outfits designed by renowned designers?

The price range for Indian bridal outfits by renowned designers can vary significantly depending on factors such as the designer's reputation, intricacy of design, choice of fabrics, and embellishments. Generally, these outfits can range from several thousand to lakhs of rupees.

Are Indian bridal designers available for consultations and fittings outside of India?

Yes, many Indian bridal designers offer consultation and fitting services both in India and internationally. Some designers have flagship stores or authorized retailers in different countries, while others provide virtual consultations and measurements to accommodate brides located outside of India.

How far in advance should I book an appointment with an Indian bridal designer?

It is advisable to book an appointment with your chosen Indian bridal designer well in advance, ideally 6-12 months before your wedding date. This allows ample time for consultations, design discussions, fabric selection, and multiple fittings to ensure your bridal outfit is completed to perfection.