Planning a wedding is an exciting time filled with countless decisions, from choosing the perfect dress to selecting the ideal venue. Among these considerations, brides often contemplate how to enhance their natural curves and achieve a flawless silhouette on their big day. This is where shapewear comes to the rescue, offering a range of undergarments designed to provide support, control, and confidence.
Shapewear has become a go-to solution for brides seeking a smooth and streamlined look under their wedding gowns. Shapewear is also the best solution for postpartum mothers to help them wear traditional clothing and look confident. Whether you want to accentuate your waistline, minimize your tummy, or shape your hips and thighs, many shapewear options are available to cater to every need.
With advancements in fabric technology and design, modern shapewear offers a combination of comfort, breathability, and effective contouring. You can also read our article on 10 essential questions that couples should ask before entering into matrimony.
In this guide, we will explore a curated selection of top-rated shapewear options for brides, considering factors such as comfort, control level, versatility, and value for money. Whether you're a bride-to-be or someone helping a bride prepare for her special day, this guide will assist you in making an informed decision and finding the perfect Bridal Shapewear to enhance your bridal ensemble.
List of Top 20 Bridal Shapewear in 2023
Let's delve into the world of shapewear and discover the transformative power it can bring to your wedding day look.
These shorts feature an x-shaped spandex panel that provides comfortable compression for shaping the midsection, rear, and thighs. They have nylon panels and a cotton gusset for breathability, and the flexible boning prevents roll-down without restricting movement. The pull-aside fabric allows for easy restroom use. (Price: $89)
These seamless briefs offer light compression for core support and a gentle lift to the butt. They are suitable for enhancing the natural shape and can be sized down for a snug fit. (Price: $36)
This versatile thong bodysuit is designed for dresses with plunging necklines, thigh-high slits, or backless designs. It provides a firm compression level and prevents visible panty lines. It features convertible straps and lightly padded cups. (Price: $148)
This mid-rise thong offers maximum compression for contouring the midsection and waist. It can be worn under various outfits for a smooth tummy appearance. (Price: $34)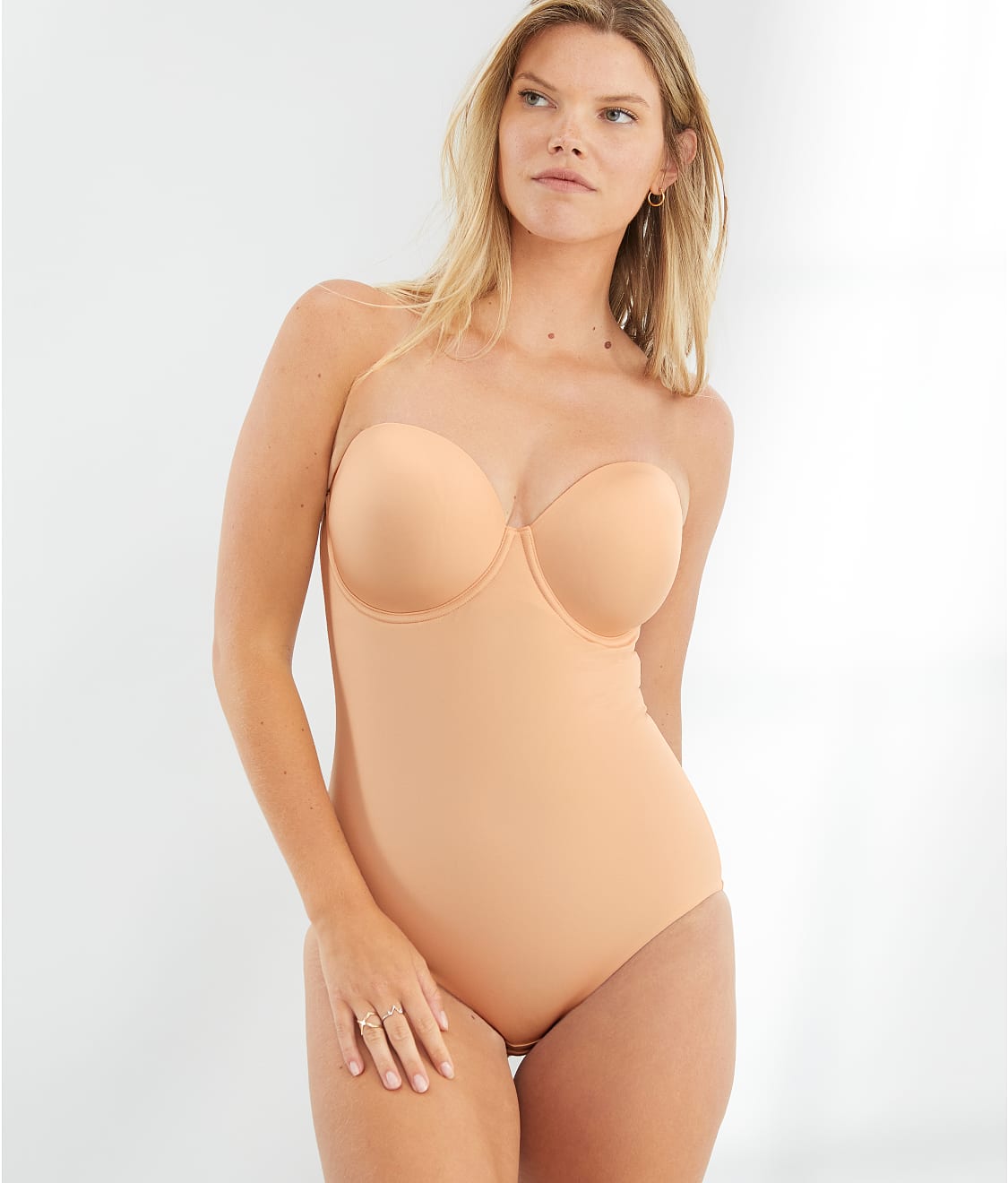 Made by a reputable brand, this bodysuit features adjustable and removable straps, making it compatible with different dress styles. It creates an hourglass silhouette under form-fitting gowns. (Price: $125)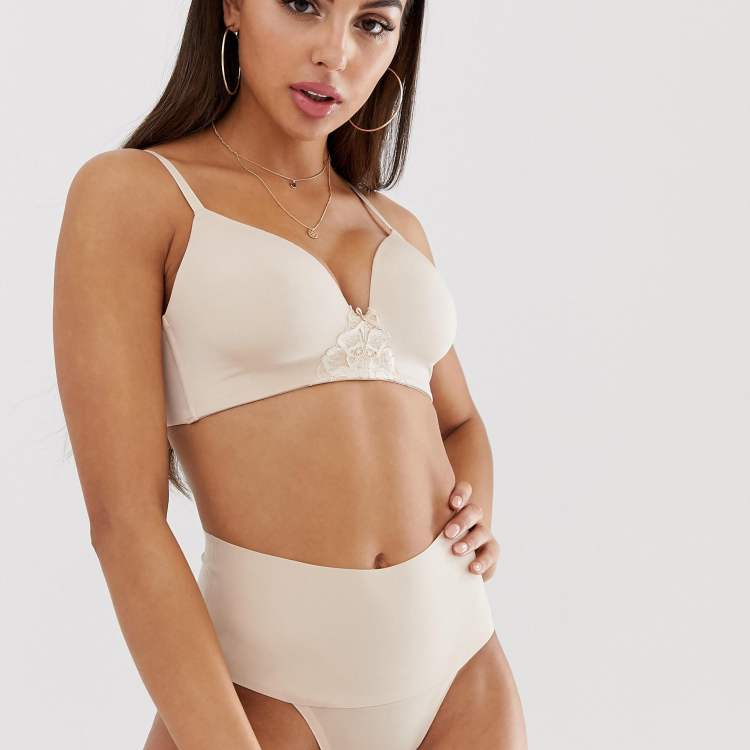 Designed for minimalist or form-fitting wedding dresses, this seamless thong provides light compression and eliminates panty lines. It has a high-rise and bonded waistband for midsection smoothing. (Price: $24)
Ideal for silk gowns, these shaping shorts are undetectable underneath. They offer comfortable four-way stretch and provide smoothing for the waist, rear, and thighs. (Price: $58)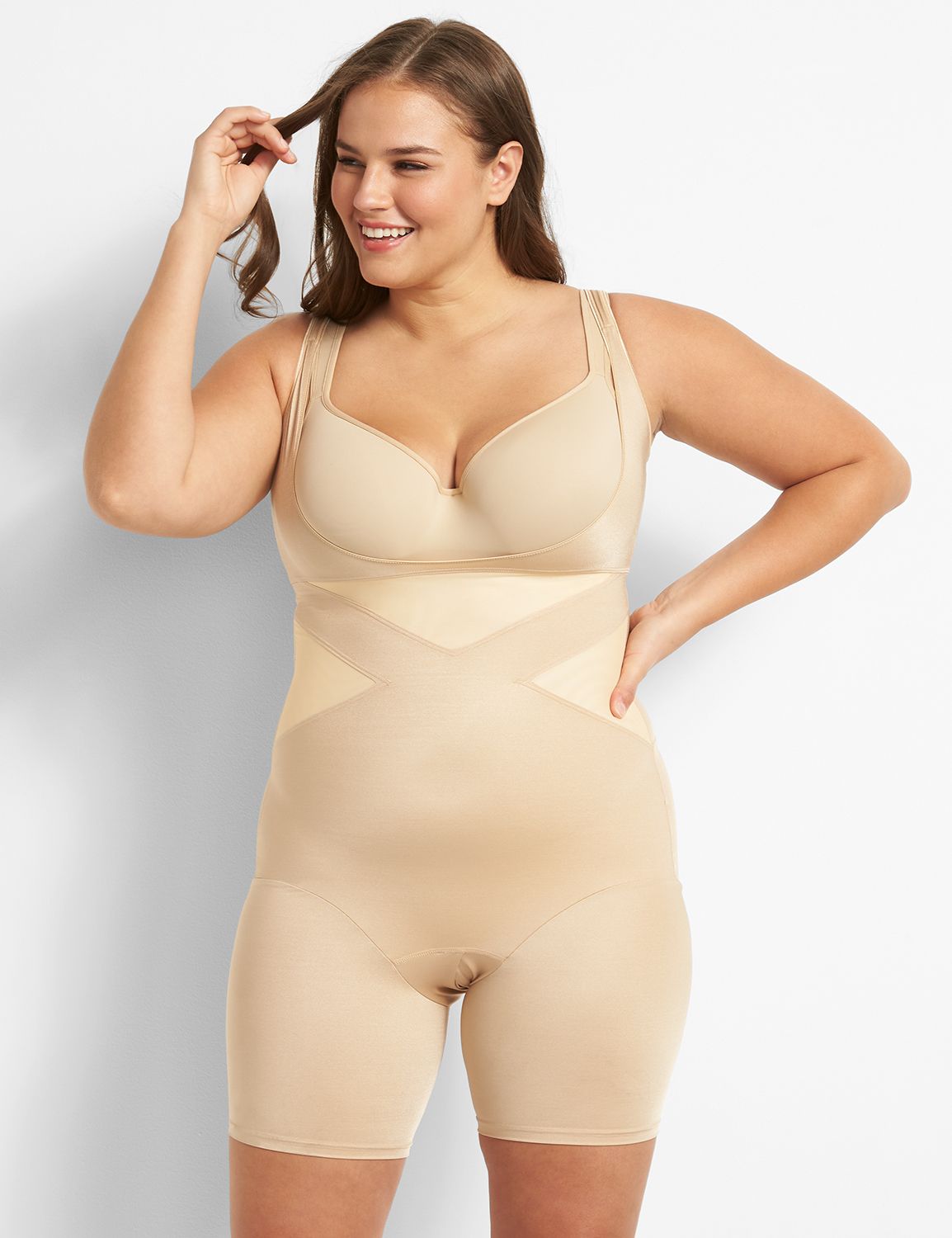 This shaper sculpts curves into an hourglass shape and offers comfortable, long-term wear. It allows for easy bathroom breaks and is available in plus sizes. (Price: $49)
This sleek shaper features a built-in padded bra with flexible cups and convertible straps, making it suitable for large breasts and strapless dresses. It offers medium compression for the tummy and has sticky strips to prevent the hem from riding up. (Price: $148)
Designed for backless or plunging neckline dresses, this shaping bodysuit enhances natural curves. It has underwire compression bra cups and an anti-slip neckline. (Price: $44)
This sleek bodysuit offers seamless support and a comfortable fit. It is made of form-fitting yet stretchy materials, making it suitable for brides who desire smoothing rather than compression. (Price: $58)
These bestselling shorts provide light compression for the stomach, hips, rear, and thighs. They are designed to stay in place without rolling down and have a seamless, high-waisted design for a smooth look under wedding dresses. (Price: $38)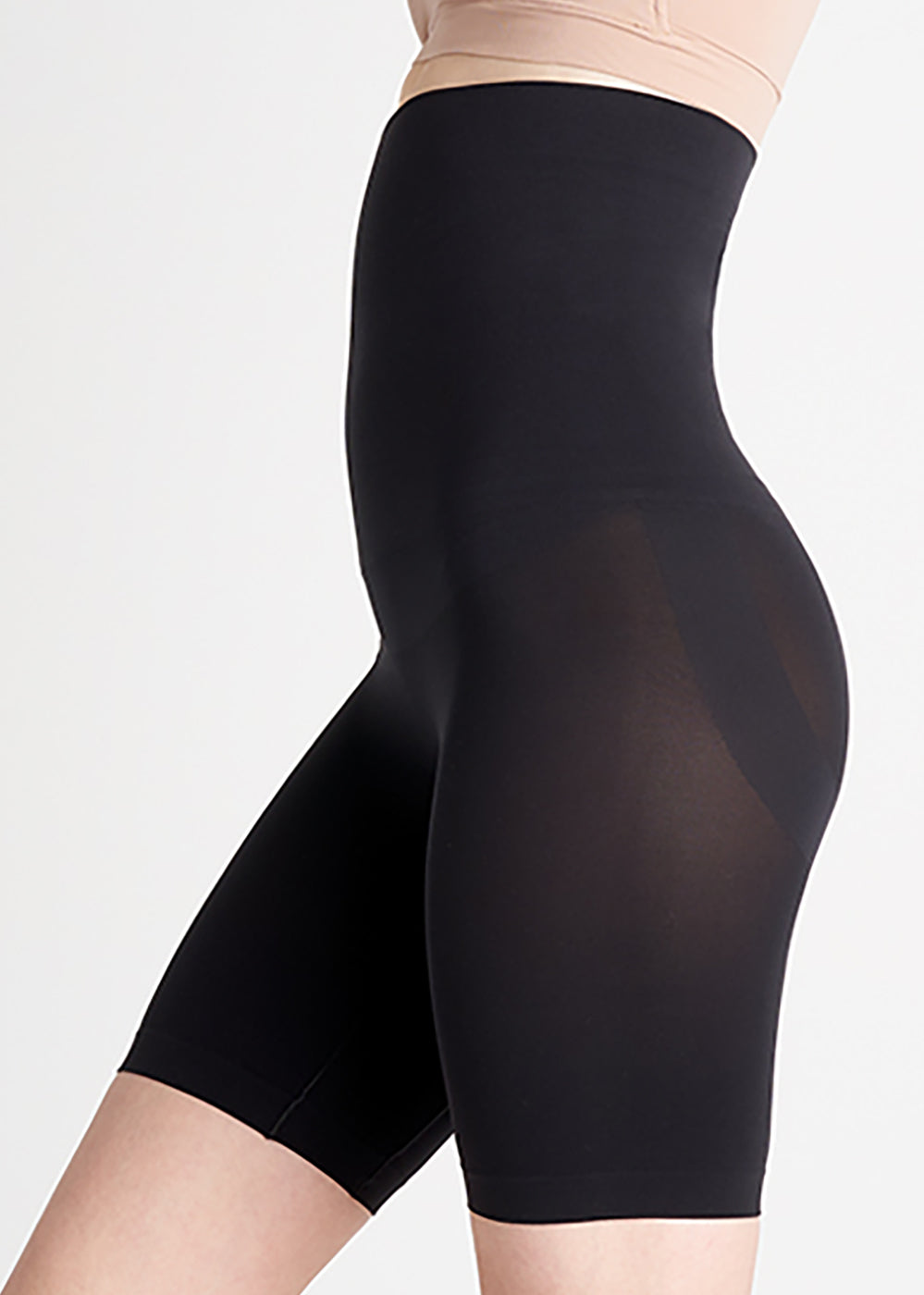 This high-waisted thong offers medium compression and smooths the tummy area. It features a seamless design and a soft, stretchy fabric for all-day comfort. (Price: $34)
If you prefer wire-free support, this bodysuit is a great option. It provides shaping and smoothing without sacrificing comfort. The seamless construction and adjustable straps make it versatile for different dress styles. (Price: $85)
This thigh slimmer targets the waist, hips, and thighs for a streamlined silhouette. It offers firm control and has a silicone waistband to prevent slipping. The lightweight fabric ensures breathability. (Price: $32)
Made with a luxe European fabric, this bodysuit offers firm control and a smooth finish under wedding gowns. The seamless design and adjustable straps provide a customized fit. It also has a thong back for minimal panty lines. (Price: $98)
This thigh slimmer combines shaping and feminine lace details. It provides targeted control for the tummy, hips, and thighs while offering a touch of elegance. The flat lace edges prevent visible lines under clothing. (Price: $38)
This high-waisted thigh slimmer offers extra firm control for a sculpted look. It has a double-panel front for added support and a silicone waistband to keep it in place. The breathable fabric ensures comfort throughout the day. (Price: $64)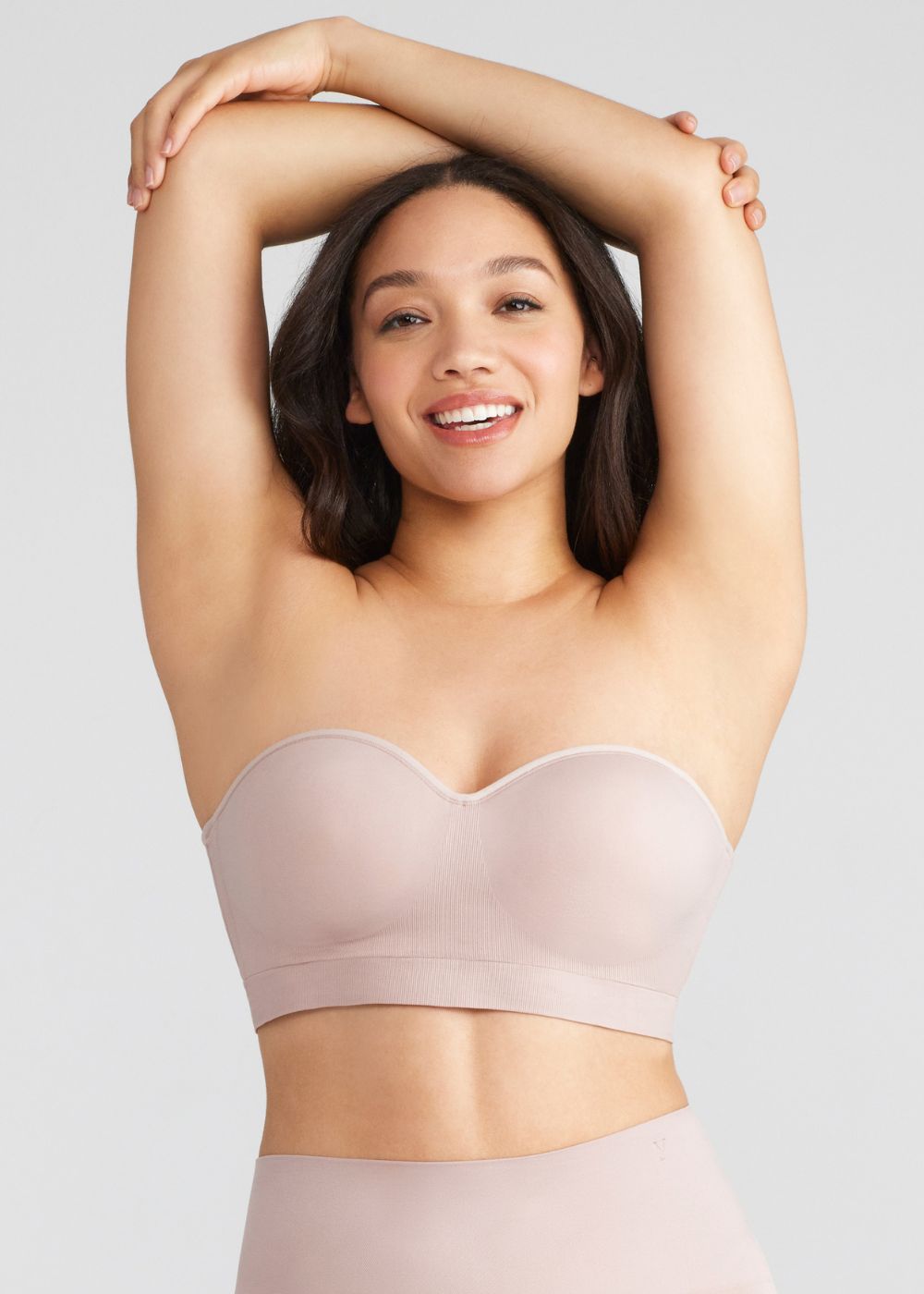 This versatile bodysuit features convertible straps that can be worn in multiple ways, making it suitable for various dress styles. It offers medium control and has a seamless design for a smooth appearance. The snap gusset allows for easy bathroom breaks. (Price: $98)
These lightweight mid-thigh shorts offer light control for the tummy, hips, and thighs. They are made with breathable fabric and have a seamless design for a discreet look under wedding dresses. (Price: $58)
Remember to choose a Bridal Shapewear that fits comfortably and suits the specific requirements of your wedding dress.
Conclusion
In conclusion, shapewear has revolutionized the way brides can achieve their desired wedding day look. With its ability to provide support, control, and confidence, shapewear has become an essential part of bridal attire.
By understanding your body's needs and the features of your wedding dress, you can select the perfect shapewear to enhance your natural curves and create a flawless silhouette. With a wide range of styles and levels of control available, modern Bridal Shapewear offers both comfort and effective contouring. You can also communicate with your partner to help you decide the best shapewear for your body.
So, embrace the transformative power of shapewear and step into your wedding day with confidence, knowing that you have found the perfect undergarment to enhance your bridal ensemble.
FAQ
Is shapewear comfortable to wear under a wedding dress?
Yes, modern shapewear is designed with comfort in mind. It is made from lightweight, breathable materials that provide support and control without sacrificing comfort. Look for shapewear with seamless construction and adjustable features for a more customized fit.
Will shapewear help me achieve a slimmer figure?
Shapewear is designed to smooth and contour your body, creating a more streamlined silhouette. It can help in minimizing bulges and creating a more toned appearance. However, it's important to choose the right size and level of control for your body type to ensure a comfortable and flattering fit.
Can shapewear be worn with any type of wedding dress?
Yes, shapewear can be worn with various styles of wedding dresses. There are different types of shapewear available, including bodysuits, high-waisted shorts, and waist cinchers, which can be paired with different dress silhouettes. It's important to consider the style and cut of your dress when selecting the appropriate shapewear.
How do I choose the right size of shapewear?
To choose the right size of shapewear, refer to the size chart provided by the manufacturer. Take accurate measurements of your waist, hips, and bust, and compare them to the size chart. It's essential to follow the specific guidelines for each brand, as sizing may vary. If you're in between sizes, it's generally recommended to size up for a more comfortable fit.
Can shapewear be worn for long hours during a wedding?
Shapewear can be worn for extended periods, including during a wedding ceremony and reception. However, it's important to listen to your body and take breaks if needed. Opt for shapewear with breathable materials to prevent discomfort, and make sure it allows for ease of movement. If you anticipate a long day, consider trying on the shapewear for a trial run to ensure it remains comfortable throughout the entire event.